It's a Wrap!
Fast food operators think about quality of meat, grill times, how much sauce, ketchup and mustard to lop onto each product that leaves the house. How many fast food operators think about paper?
You think about it when you're wrapping a hamburger or fish or chicken sandwich. It's in your hands and your goal is to get the sandwich wrapped easily and to the customer in a timely fashion. Let's face it: fast food has been about getting food fast to the consumer as quick, because yes it's fast food! Cook it. Embellish it with pickles, ketchup, mustard, special sauce. And get it all wrapped as quickly as possible.
But in today's society it has to be more. It has to be sustainable, efficient and functional. And yet, still fast.
So that comes down to what you're wrapping the food in.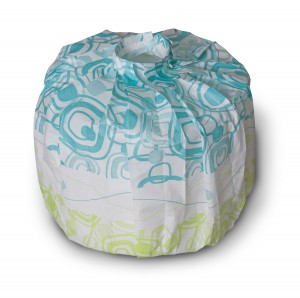 GreenDustries PleatPak for sandwiches and Magic Bag for French fries give speed, functionality and environmental sustainability. It takes no more effort to wrap a burger in this environmentally friendly paper container than it does wrapping it in the basic sandwich wrap; the difference is our products contain what you're eating. There's no drip or dribble of ketchup or special sauce onto your lap, your clothes or anything else. Plus: our product is made from 100 percent recycled paper products. It is sustainable. It is environmentally safe. And it's still fast.
The fact is, we have developed a product that is not like any other product on the market. No other company is providing less material than us to make a perfect package: We use 40 percent less substrate versus small wrap on the same sandwich. Don't you think that equates to faster wrapping time at the point of sale?
In the fast food industry speed has always been the focus. Using GreenDustries products you can be fast and efficient, too.
Visitors: 7632