Endangered Forests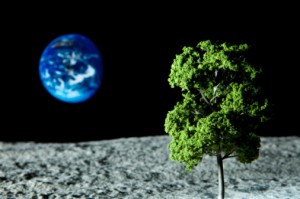 GreenDustries is thrilled with the new policy at Georgia-Pacific that increases protection for millions of acres of the South's natural hardwood forests. It lets us know that others in industry, like us, believe we must rein in the pillaging of forests to save tomorrow's forests today – and it is a giant leap in the battle toward understanding of the important role forests play in our planet's environment.
What the new policy means is that Georgia-Pacific will not purchase trees from Endangered Forests and Special Areas, or from new pine plantations established at the expense of natural hardwood forests. The policy statement was developed in consultation with environmental groups Dogwood Alliance, the Natural Resources Defense Council (NRDC), and Rainforest Action Network.
While GP's new forest policy applies to all of its operations, as a first step in implementing its commitment on Endangered Forests and Special Areas, GP worked with the environmental groups and scientists to identify 11 Endangered Forests and Special Areas totaling 600,000 acres in the Mid-Atlantic Coastal Eco-Region, as well as 90 million acres of natural hardwood forests in the Southern region. Endangered Forests and Special Areas in other regions are to be mapped in a similar process, over the coming years.
According to the Dogwood Alliance website: "No other U.S. company has demonstrated this level of initiative in mapping unique forests across such a broad region," said Debbie Hammel, NRDC Senior Resource Specialist. "Throughthis process, GP has proven that by harnessing scientific advances and seeking conservation guidance corporations can help protect unique places without sacrificing profitability."
Dogwood Alliance to GreenDustries :
"Because of the amazing amount of packaging paper consumed by the fast food industry Dogwood Alliance has made packaging reduction and efficiency a cornerstone of our packaging campaign to protect Southern forests. That is why we are pleased to recognize "GreenDustries" new highly efficient pleated packaging technology developed specially for the fast food industries. Your technology enables the fast food companies to use less paper while still providing convenience to the costumer. In addition we are pleased to see your commitment to the use of post -consumer recycled fiber and working with your customers to responsibly source virgin fiber only when appropriate".
"Georgia-Pacific has shown real leadership on issues of critical importance in the South," notes Danna Smith, Dogwood Alliance executive director. At the same time, Smith adds, "our forests are not completely out of harm's way until other companies also agree to protect them. We will continue to urge the companies that are lagging behind to take action to protect unique places on the Southern landscape and end the conversion of natural hardwood forests to plantations."
The South's natural forests are home to more plant and animal species than anywhere else in North America, the Dogwood Alliance website states. They also help protect the drinking water for millions of people and naturally eliminate carbon dioxide from the atmosphere. Less that 2 percent of the region's forests are protected, and the South produces more wood and paper than any other place in the world.
The 11 designated Endangered Forests and Special Areas span North Carolina, South Carolina, Virginia, and Georgia and are home to endangered species such as the Red-cockaded woodpecker, rare plants including the carnivorous Venus flytrap, and unique geographic features—including pocosins, the Algonquin term for "swamp on a hill."
Smart, sustainable production is the foundation of tomorrow's business strategy. It's essential for companies to understand the sensitive link between deforestation and ecosystem instability. At GreenDustries we are taking the lead along with Georgia -Pacific, to encourage intelligent, sustainable production strategies. We know green goes beyond the color of money.
At GreenDustries recycling mill, we use post industrial waste to make our paper. We focus on a Cradle to Cradle concept, in witch all the waste collected and recycled materials are re position in the market as high end and quality products. We optimize the full cycle.
Using our Pleatpack and Magic Bag will give you consumers, the certainty to do good to the environment and as a hall to our planet.
Visitors: 26742