GreenDustries the Environment and the Economy.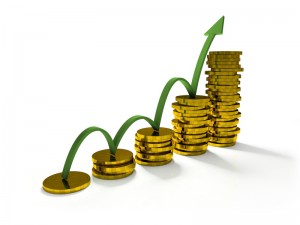 Going Green is no longer synonymous to 'tree hugging', it is a critical factor in the world's economy. It is the gateway to get out of the linear economy, based on fast cash and who cares about tomorrow? Today's green business is the key to the other green, cash. By adopting a circular economy we optimize dwindling, and convert pollution and expensive raw materials from waste to gold.
Today, the world's economy is in total disarray; investors are panicking and stock markets worldwide are going south. In good times people eat many hamburgers and fries, but when times are difficult, people eat even more burgers and fries in fast-food outlets. Now is when GreenDustries shines! Not only are GreenDustries' PleatPak and Magic Bag the greenest ad the environmentnd best performing packaging items in the fast-food industry, it is also the most cost effective. For restaurant owners and operators the PleatPak and Magic bag are less expensive then analog products like clamshells (the boxes), foil laminate and other 'high-end' flat wraps. In addition, there are more savings associated with GreenDustries packaging; it has the smallest case footprint and the smallest carbon footprint too. Think about the cost savings for fuel and CO2 saved for shipping PleatPaks and clamshells, the clamshell takes ten trucks for the same amount of products that can be shipped on one truck for the PleatPak. It is the same space saved for storage and inventory. GreenDustries' products save even more by reducing napkin usage, garbage removal cost, garbage bags costs, and fewer employees hours are needed as waste is drastically reduced.
Just think, if you're a restaurant owner/operator, or a consumer that enjoy the consumptions experience while getting your food in a practical and portable package and on top of all you know that it is made with 100% recycle paper, we don't cut trees… it becomes an endearing situation for everyone. Suddenly, the economy doesn't look so bad, you just need to make the right choices. So be smart and stay away from the herd in a panic that is running off the cliff.
It is a truly a great and rewarding feeling to look around and see that while many people are embracing chaos, panicking and full of worries due to an illusionary storms, you are doing well because you know that you do the right thing, for yourself, your pocket and the world.
Go GreenDustries!
Visitors: 9088