Win Win, Recycling, Saving One Tree at The Time.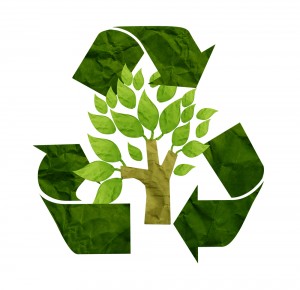 As a leader in the recycling movement, GreenDustries is proud of its part in helping to recover paper for reuse in our innovative food service paper packaging. GreenDustries is on the vanguard with our PleatPak and Magic Bag products, both made from 100 percent recycled substrate.
According to the web site, thepaperlifecycle.org, paper recycling has become a great environmental success story. As a result of the commitment and efforts of the paper industry, municipalities and millions who recover paper for recycling on a daily basis, more than half of the paper consumed in the U.S. and Canada today is recovered for recycling with three major benefits:
Reduced Greenhouse Gas Emissions


Paper recycling reuses fiber, which initially comes from the forest, a renewable resource that sequesters carbon and helps reduce greenhouse gas emissions in the landfill. The use of recovered fiber also reduces the energy required to manufacture many paper products and, in turn, the emissions from many energy sources.

Conserve Natural Resources
Recovering paper extends the fiber supply. In 2008, 57.4 percent of the paper consumed in the U.S. was recovered for recycling, and in Canada recovery was 64.3 percent of paper consumed.
Save Landfill Space
According to the EPA, every ton of recycled paper saves 3.3 cubic yards of landfill space. We applaud the paper industry for concentrating on the recovery and recycling of paper, which eliminates pollution, helps the environment and the planet.
Food service companies can join with us to make the effort stronger. Companies that pursue their own vigorous recycling program while using our products get a double benefit: They're using 100-percent recycled paper packaging products that they are, in turn, recycling! It's a win-win situation for the company, the consumer and the environment.
Visitors: 80118