Turn Waste into Energy?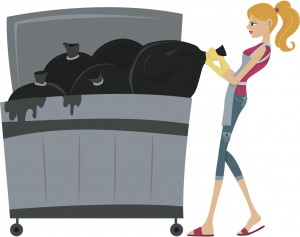 Turn Waste into Energy? The Recycling Revolution dedicate to help prevent global warming. This is an everyday changes you can make that WILL make a difference in the future of life on our planet. Recycling help prevent global warming. Recycling can make and WILL make a difference in the future of life on our planet.
At GreenDustries, environmental stewardship and establishing an environmental leadership position by leading throughout example is at the core of our mission. All our packaging products are made with 100% recycled paper or with organic 100% biodegradable/ compostable clear transparent films and are the champions of source reduction. All the raw materials used in GreenDustries packaging have food contact certifications. GreenDustries leads in the fundamental environmental rules known as the three R'S: Reduce, Recycle, Reuse. Source Reduction is considered by the EPA, the UN and all the NGO's to be the most efficient way to reduce the negative impact packaging and packaging waste has on theenvironment.
We are using less raw material in our products when compared to all other producers of analog packaging in QSR segments. Our products will prevent over 147,500 Million cubic feet of  Waste to landfills.
In 2009, Americans generated about 243 million tons of trash and recycled and composted 82 million tons of this material, equivalent to a 33.8 percent recycling rate* . On average, we recycled and composted 1.46 pounds of our individual waste generation of 4.34 pounds per person per day. Our trash, or municipal solid waste (MSW), is made up of the things we commonly use and then throw away. These materials include items such as packaging, food scraps, grass clippings, sofas, computers, tires, and refrigerators. MSW does not include industrial, hazard- ous, or construction waste.
Global Warming is not a question of if, but when? How long will it take for the effects of the excess carbon and other greenhouse gases to change the world we know today into something we wouldn't recognize? It is happening now and our actions today have an enormous effect on the answer to that question. Every decision, every purchase, every action you make will either help or hurt the future of life on our planet.
As "Yale Environment e 360", post on they're website: "A UK-based company this week broke ground on a $130 million plant in Vero Beach, Fla. that company officials say will be the first to produce advanced biofuels from waste on a commercial scale. While other researchers are working on processes to convert waste into fuel, Ineos Bio's plan would garner revenue from three different streams: taking in plant waste and possibly household garbage; generating electricity; and producing ethanol with significantly reduced CO2 emissions. The facility will use common processes to gasify plant waste, including palm leaves. But while typical ethanol processes use bacteria that eat sugars, this process will use a bacteria found in chicken waste that researchers say consumes carbon monoxide and hydrogen. The remaining gas will be burned for electricity. In tests, the process has produced nearly 100 gallons of ethanol per dry ton of waste, according to the company. By mid-2012, the company expects to begin producing 8 million gallons of bioethanol and six megawatts of electricity annually. About two megawatts of that electricity — enough to power 1,400 homes — will be shared with the local community."
We at GreenDustries , we believe that the future of energy derived from waste management.
Recycling allows a lasting management of forests and of fibrous potential to satisfy needs. It is a factor of lasting management of waste. It creates a reservoir of carbon which contributes in discount of greenhouse effect.
Visitors: 13827