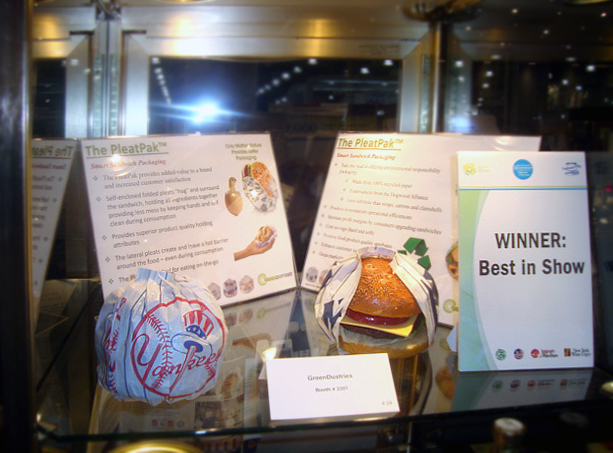 GreenDustries'
PleatPak
, a smart, functional, sustainable and innovative packaging, invented and developed by Akiva Buchberg was awarded the prestigious '
Best in Show'
Award in
the International Restaurant & Foodservice Show in New York
on March 3, 2013
.
The
PleatPak
is being used in iconic places, including Yankee Stadium, Madison Square Garden at Simply Chicken by
Chef Jean Georges
and at the Daily Burger
by Drew Nieporent
. You can also find the
PleatPak
at regional trendy chains throughout North America, including; Hero Certified Burger, Energy Kitchen, Bumpers Drive-In, as well as in universities, food trucks, gourmet burger joints and more...
Read more [...]