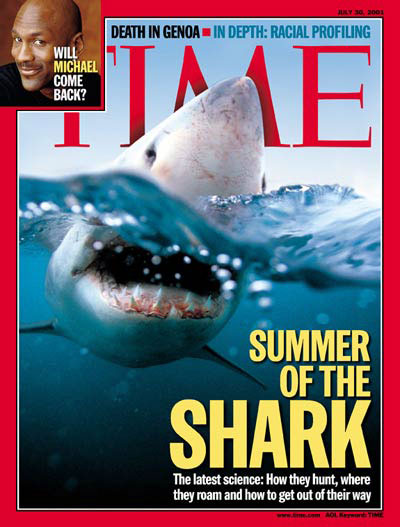 The creators of "Jaws" had it backwards. People prey on sharks far more than sharks prey on people.
For some, sharks are the stuff of nightmares. Others rely on them for a living – and humankind has driven many species into decline. Perhaps it is time to think again about how we treat these beautiful creatures.
Shark fins have no taste and no nutritional value, but they're nonetheless a hot commodity in Asia. People consider shark fin soup a high-status, luxury dish, and their demand for the soup fuels the decline of shark populations around the world.
To feed that craving, fishing fleets capture millions of sharks each year, cut off their fins, and in many cases, toss the dying animals back out to sea to make more cargo space on board for the fins. Slow to mature, sharks are often killed before they have a chance to reproduce...
Read more [...]