The Industrial Revolution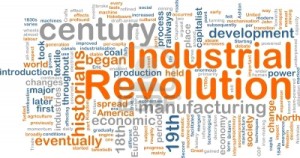 The Industrial Revolution came at a great cost to our planet. We are now beginning to see nature with new and open eyes. At the start of the 3rd millennium we stand on the brink of a new revolution, one where Nature and Technology stand Hand in Hand. All the new Sciences and new Technologies looks to nature for inspiration and are finding answers to our modern problems in totally new and unexpected ways.
From transportation to new materials and new methods of building, even how to solve the energy crisis. The answers are already out there in nature and all we need is for Nature and Technology to work together.
We live in a world with significant problems and are stuck with technologies which are inadequate and are too costly to make changes. At least that is the excuse. The world's economy has been what it is… All technologies that are used today come from the "Industrial Revolution" and pollute our planet in irreparable ways. Very few have the vision of the global damage that our surroundings are experiencing. Very few have the guts to say no to greed, the curse of our time. We are all connected, humans, animals, the environment. From the air, the rain, the water, the oceans, the forests, the ecosystem, everything is connected and is one in our planet and it is the only one we have. We depend on our environment and our environment depends on us. For us humans to have a health life or simply a future, we need to change our way of thinking and our behaviors.
For example, when we produce CO2 it creates acid rain; the acid is absorbed by the soil and then transferred to our food. Not to mention our rivers and oceans. Our Oceans become polluted and affect the Coral and the Corals are dying. Fish and wildlife living in the waters are also in danger of such toxins and pollution. At the top of the chain are humans also in danger if the health of the food chain is compromised.
On the other hand, we have at our disposal amazing "Eco-friendly" and in turn "Human-friendly", new forms of energy that are not pursued with a sense of emergency. We talked about it in our past blogs; you can find many links and articles relating to new forms of energy supply on our facebook page. They are:
(*The above two are where the strength of GreenDustries "PleatPak and Magic Bag" is. This is how we are making a difference for a cleaner world.*)
All of these new and exciting Technologies can bring great quality of life to our world. All we want is to live in a "pollution free" world.
Visitors: 24155