Preparing for Global Warming.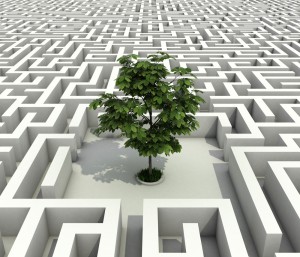 Preparing for Global Warming. Charles E. Cooke, deputy director of the Energy Institute at The University of Texas at Austin, in his greatenergychallengeblog.com, says that Congress has reached "what amounts to a stalemate in its consideration of climate change legislation, and it's not clear how long this self-imposed hiatus will last."
"Proponents of a cap-and-trade approach to limiting CO2 have failed to make a compelling case for adoption of a trading mechanism that establishes a price on carbon. Likewise, opponents to cap-and-trade have created considerable doubt in the public's mind about the cost of that approach, particularly what effect those costs might have on job creation and economic growth," he continues.
While the merits of cap-and-trade continue to be debated Earth keeps getting warmer, he says, and many in the scientific community believe this rise in temperature will cause dramatic changes worldwide at varying rates – not just the relatively rapid changes that already have been observed, for example, in the melting of glaciers worldwide and the Arctic and Antarctic ice shelves.
"Reasonable people may disagree over what all this portends for future generations, but there is a growing consensus that significant changes are on the horizon," Cooke emphasizes.
So, given what we now know, he poses, what can or should be done about global warming before Congress gets around to dealing with the issue?
In Cooke's view the U.S. should adopt a "no regrets" approach to global warming. "Stop the finger pointing, stop waiting around until conditions force our hand, and start taking action now. There are things we can and should start doing something right away to mitigate some of the harm that a majority of the scientific community believes will result from the rise in global temperatures."
All levels of government should better understand the effects of increased warming within their local areas of jurisdiction, he explains. Many coastal communities know they can expect increased sea levels. Now is the time for them to begin planning what that will mean for residential and commercial beachfront property owners, as well as public parks, roads and bridges, and other public infrastructure.
"Other areas of the country, already dealing with drought conditions, can expect to grapple with increased scarcity of water resources. Now is the time for local officials in these areas to begin assessing how water usage needs to be changed, particularly in agricultural areas," Cooke writes.
The point is, Cooke stresses, to start now. GreenDustries agrees that while our government officials debate policy, our Earth is in dangerous need of help. We each should do a part in preparing for what's to come and finding solutions. We can't wait to see how Congress handles the problem. We need to handle the problem ourselves.
Visitors: 13083