What is biodiversity? Let's find out.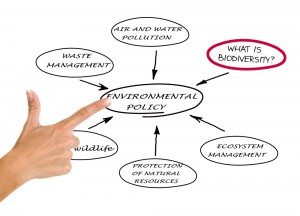 What is biodiversity? Let's find out. You're going to ask: What do PleatPaks and Magic Bags have to do with Biodiversity? You are right! It seems far fetched but IT'S NOT! GreenDustries' products save trees by using recycled paper and cardboards converted in our Paper mill. We save about 24,163,600 adult trees each year and 95% of the Eco-System/Biodiversity on a territory equivalent to 21% of the surface of Belgium.
Now if every one in the Fast Food Industry were using our PleatPaks and Magic Bags, the world savings would be an important factor for the Environment!
"The Convention on Biological Diversity" says the following: The rich tapestry of life on our planet is the outcome of over 3.5 billion years of evolutionary history. It has been shaped by forces such as changes in the planet's crust, ice ages, fire, and interaction among species. Now, it is increasingly being altered by humans. From the dawn of agriculture, some 10,000 years ago, through the Industrial Revolution of the past three centuries, we have reshaped our landscapes on an ever-larger and lasting scale. We have moved from hacking down trees with stone tools to literally moving mountains to mine the Earth's resources. Old ways of harvesting are being replaced by more intensive technologies, often without controls to prevent over-harvesting. For example, fisheries that have fed communities for centuries have been depleted in a few years by huge, sonar-guided ships using nets big enough to swallow a dozen jumbo jets at a time. By consuming ever more of nature's resources, we have gained more abundant food and better shelter, sanitation, and health care, but these gains are often accompanied by increasing environmental degradation that may be followed by declines in local economies and the societies they supported.
In October 2011, the world's population hit 7 billion. United Nations experts predict the world will have to find resources for a population of 9 billion people in 50 years. Yet our demands on the world's natural resources are growing even faster than our numbers: since 1950, the population has more than doubled, but the global economy has quintupled. Says: world's natural Sources. And the benefits are not equally spread: most of the economic growth has occurred in a relatively few industrialized countries".
According to Anup Shah from Gobal Issues, "at the same time, our settlement patterns are changing our relationship with the environment. Nearly half the world's people live in towns and cities. For many people, nature seems remote from their everyday lives. More and more people associate food with stores, rather than with their natural source.
The value of biodiversity — short for biological diversity — is the the number and types of organisms in an ecosystem, region or environment. The variety of life on Earth, its biological diversity is commonly referred to as biodiversity. The number of species of plants, animals, and microorganisms, the enormous diversity of genes in these species, the different ecosystems on the planet, such as deserts, rain forests and coral reefs are all part of a biologically diverse Earth. Appropriate conservation and sustainable development strategies attempt to recognize this as being integral to any approach. Almost all cultures have in some way or form recognized the importance that nature, and its biological diversity has had upon them and the need to maintain it. Yet, power, greed and politics have affected the precarious balance".
The Earth's biodiversity is the result of 4 billion years of evolution — change in the inherited traits of a population of organisms from one generation to the next. Up until about 600 million years ago, life consisted of single-celled organisms.
Biological diversity, often shortened to biodiversity, is the variation of life at all levels of biological organization, referring not only to the sum total of life forms across an area, but also to the range of differences between those forms. Biodiversity runs the genetic diversity in a single population to the variety of ecosystems across the globe.
Greater biodiversity in ecosystems, species, and individuals leads to greater stability. For example, species with high genetic diversity and many populations that are adapted to a wide variety of conditions are more likely to be able to weather disturbances, disease, and climate change. Greater biodiversity also enriches us with more varieties of foods and medicines.
The measurement of biodiversity is complex and has a qualitative as well as a quantitative aspect. If a species is genetically unique — if, for instance, it's far out on a remote arm of the evolutionary tree, like the distinctive, peculiar platypus — its biodiversity value is greater than that of a species clustered with many similar species because it preserves a unique part of the evolutionary history of the planet. This means that biodiversity can't be defined merely as the aggregate total of genes, species, or habitats, but must also be understood as a measure of the variety of their differences.
This is why we ask you to go to your favorite "Fast Food or Burger" restaurant and talk to them about our products and demand them to change their packaging!!! Nobody else in the market today is as Green as we are! We are Earth Friendly!
Visitors: 152172