The Importance of being green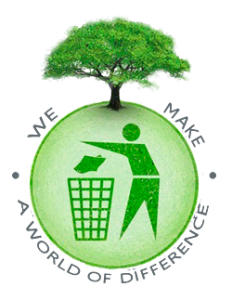 Why green? Why not brown or blue – those are also colors of the earth, right?
More than any other earth tone, green symbolizes nature and the creation of life. It is the color of well being and balance, learning, growth and harmony. In the area of environmental sustainability, it denotes careful respect. To be green is to have knowledge and consideration of the planet and its resources. All these are important aspects of the green movement.
Part and parcel of becoming green is acknowledging the important role of packaging – how it's made, what it contains, how it's thrown out and its place in the waste stream.
According to the Dogwood Alliance, an organization that champions America's forests and campaigns on various environmental issues, packaging "symbolizes the disposable society we have become. More and more, the piles of packaging we are forced to deal with no longer only serve the essential functions of protecting and transporting goods and products, but instead are about branding, marketing, and sales." This has resulted, the Alliance points out, in the generation of 300 pounds of packaging waste per person each year. Thirty-two percent of the entire domestic waste stream consists of containers and packaging.
All of this packaging material leaves our hands as garbage and enters a landfill as another piece of trash. Consider these facts posted on the Alliance's Web site:
Fast food packaging makes up 20 percent of all litter.
Food packaging takes up 15 % of our landfills.
¾ of all food and drink packaging comes from forests.
Embracing green, then, is easy. When you think about the amount of garbage deposited into landfills, it's easy to conceive that alternatives to our current garbage problem can be achieved by reinventing the methods with which we've traditionally done business. It's vital in today's social and environmental climate to be good stewards to the environment. We need to be careful with the planet. GreenDustries was founded on the principal of social responsibility: By using less substrate in our packaging, there's less trash to throw out. And that's important. As an example:
GreenDustries PleatPak™ sandwich packaging uses up to 75 percent less substrate compared to clamshells and flat wraps, and in fact outperforms the clamshell and flat wraps in product quality holding attributes as well as consumer preference for eating on-the-go.
Our Magic Bag™ ( for French fries/finger foods) packaging uses up to 65 percent less substrate compared to fry cartons, which also means less garbage at the landfill. That's important, too.
So when you think of packaging – and when you think of what you're throwing out – consider what's important to you and the earth.
Visitors: 6487