The Psychology of Climate Change Denial.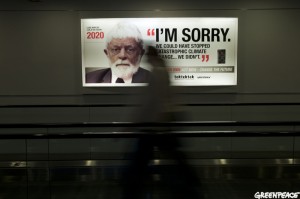 GreenDustries and The Psychology of Climate Change Denial. Copenhagen missed the boat as the climate crisis has many factors not recognized by the Copenhagen attendees. The Crisis has a number of factors beyond controlling the emissions from cars and power plants and reports several years ago indicated needing more than just control of emissions. First the heat energy being given off from using trapped energy in fossil and nuclear fuels keeps adding to the heat energy overload regardless of clean actions. This was pointed out by Dr. E. Chaisson of Tufts in a paper titled "Long-Term Global heating from Energy Usage" in EOS, Trans. Amer. Geophys. union, Vol. 89, No. 28, pgs. 253-4(2008). This says that we have to get to renewable energy as fast as possible and should stop wasting time and money on all programs for nuclear or fossil fuel use. The compromises required to secure a global binding agreement will yield a staggering price tag and produce little reduction in carbon emissions. The Kyoto Protocol has only enriched carbon traders and failed to produce measureable environmental benefits. The most meaningful development at Copenhagen seems to have been TNC's effort on adaptation strategies and forest conservation.
Another problem worsening the Crisis was cited in note in Science, Apr. 17, (2009) pg 323 as causing 75% of Arctic warming. Recent media statements have implicated that soot is responsible for more than 50% of ice melting in the Himalayas' glaciers. These other causes for the climate crisis have been ignored, even when several reports indicated that reducing emissions would not have much effect on getting control of the crisis. To get control of this crisis, we have to go negative carbon and energy. This basically means going backwards by slowing and then stopping the use of nuclear and fossil fuels. We can actually remove some energy and CO2 from their overloads in the biosphere by using pyrolysis to remake coal i.e. charcoal from our massive ever-expanding messes of organic wastes and sewage solids.
Some renewable energy can be generated in the process and the charcoal can be used as a soil amendment. A couple of companies are setting up plants for testing pyrolysis and ought to be getting money being wasted on keeping nuclear and fossil fuel programs going. Well, have you heard of the saying "too many cooks ruins the soup." It seems like too many leader don't get too much done. We applaud their efforts. It really is a great concept: the world's leaders gathering for the preservation of the planet. It's almost like something out of a movie. We think the world at large still needs to be educated on the urgency of global climate change action. It's as if everyone still has their head in the sand. Political pressure and financial incentives for emissions reduction are the only way to create renewable energy technologies and markets needed to combat climate change. Copenhagen was a wasted opportunity.
If we step back and take a look at the long view, what's necessary in order to get 192 nations to agree, and not think that this was the last chance to keep global warming at 2 degrees or less, we can pull some hope for future action out of the disappointment. Global polling shows a majority of people in countries around the world support government action to mitigate climate change, now there is a international fund to support clean energy projects, and most of the major emitters have at least set reduction goals. One of the largest dinosaur fossils of T-rex was found only a few miles west of Minnesota. The T-rex was a giant lizard and doesn't do well in cold climates.

Do you think this global warming could be the earth going BACK to where it should have been before the ice age??? 10 years in the past 100 years of a million years, is not a trend.
Politicians and global warming skeptics don't get it that without decent air to breathe and clean water to consume, there won't be life at all. It's very simple-we can't have anything jobs, paychecks, families etc. without the environment. Where is their common sense? Copenhagen was a step in the right direction, but I fear that it's already too late. We've reached the tipping point because there's too many people on the planet and there's just not enough resources to go around anymore, no matter how many agreements and pacts are solidified. "However, the significance of convening nearly 120 presidents and prime ministers around the climate change negotiations should not be lost. Having the presidents and prime ministers of countries from the United States, Brazil and China to the Maldives and France sit down to negotiate on climate change means this issue has taken root as a core global issue." What should not be lost is the possibility that developing countries are lining up for a share of the $100 billion annual windfall. We should not delude ourselves into thinking that climate change is their only concern.
Visitors: 38634